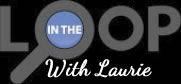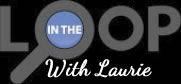 As we continue to deal with the uncertainty of COVID-19 and all it brings, one of my favorite quotes comes to mind, "In a world where you can be anything, be kind." This is so true right about now! I love reading about the many stories of generosity and examples of grace that are being shown in a time where life is a bit upside down.
SEMAAA was the recipient of CARES ACT funds to be used in the areas of supportive services and caregiver supports. In this addition we feature some of the wonderful projects that are being funded to help to connect seniors and their caregivers to technology to help combat social isolation and mental health support services to ensure the safety and well-being for older adults in our region. A big thanks to the collaborators for these projects that have stepped up to increase capacity and service provision in this time of need.
As we round out 2020, I would like to leave you with a few things that we are truly grateful for:
Resilient and giving staff!
Engaged Board Members who have stepped up to support our services.
Providers that truly care about the well-being of older adults.
MN Board on Aging for advocating for additional funds during the pandemic.
Older adults and caregivers in our region that have learned new skills and connected with the services they need to stay safe at home.
Finding Ways to Engage at Every Age,
Laurie
Executive Director