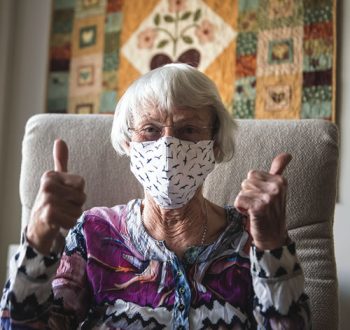 Service Providers
The Southeast Minnesota Area Agency on Aging (SEMAAA) awards federal Older Americans Act and state funds to organizations, agencies and units of government who provide community based services and programs that help keep older people independent. As an area agency on aging, SEMAAA assesses the needs of the region's older population and identifies gaps in service; and collaborates with agencies and organizations to develop a coordinated system for delivering needed services to older adults, primarily people age 60 or older and their caregivers.
Older Americans Act (OAA) of 1965 is a backbone of the aging network in the United States. It has helped to develop community-based services; and its focus is supporting the independence and dignity of older adults. The OAA programs only eligibility criteria is age sixty or over. There are no income guidelines; people are asked to pay what they can afford for the service.
Targeting and advocating for the needs of low-income, disabled, vulnerable, rural and isolated older adults is a primary focus. SEMAAA works with a variety of partners that deliver older adult services funded in part with federal or state matching grants or contracts. Generally, funding cycles for social service projects occur annually. Nutrition service contracts are on a five-year request for proposal cycle.
For information on annual grant cycles, contact the grants administrator.
---
Planner or City/County Government?
The ElderCare Development Partnership (EDP) is a multi-year strategy adopted by Minnesota in 1990 to prepare the state's long term care system to deal with the needs of a growing older population.
SEMAAA works with service providers, local governments and other partners to explore and develop innovative programs, pilot system changes, or utilize technology or informal resources to meet the growing and changing needs of the long term care system.
EDP staff provides technical assistance and critiques of proposals, seeking these special state funds.
Pre-Admission Screening Referral
A pre-admission screening (PAS) is required for anyone seeking admission to a MN Medicaid nursing facility regardless of length of stay or payer source.
The Senior LinkAge Line® (SLL) securely receives the form that health care providers complete on-line at www.mnaging.org, and review this to determine if the individual meets the level of care criteria, and if further face to face screening is needed by county social workers, public health nurses, or health plans.
SLL offers follow-up support services to individuals discharging back to the community.
Return to Community Referral
A referral may be submitted by a provider to the Senior LinkAge Line requesting assistance for:
Individuals who want to leave their current setting and return to the community
Individuals who are struggling and want to remain living in the community but need help or follow up
Individuals in a nursing home who respond to MDS SECTION Q that they would like to talk to someone about returning to a community setting
The Senior LinkAge Line will then follow up and offer assistance or triage the referral to the lead agency when appropriate. Consent from the individual and/or responsible party should be obtained before making any referral.