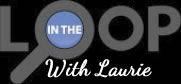 Take Time to Celebrate – As the events of this past-year plus start to fade into the rearview mirror – it really hits home how important celebrations are (big & small)! Acknowledging milestones and traditions should take center stage instead of letting them slip by without notice. I absolutely love to hear stories about family traditions that have been passed on from previous generations and about new ones that will push forward to generations to come.
We have so many reasons to celebrate and here are just a few:
As a nation, we recognize the impact that the murder of George Floyd has had on putting the spotlight on equity, inclusion & social justice. We take time to vison forward to the tributes and positive changes to come.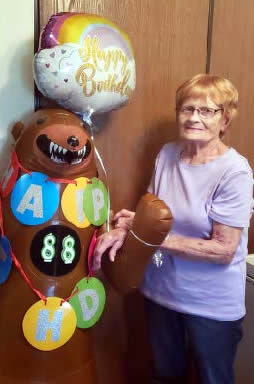 As a state we applaud and celebrate the efforts of all who advocated to move the MN Age Friendly initiative to a state-wide platform, boosting forward education around ageism and momentum to build robust aging services among an aging nation.
As a community we celebrate the tradition of honoring and preserving local landmarks such as the ear of corn water tower and most importantly the efforts of both public and private sectors to embrace the Listen, Learn and Act initiative to promote community inclusion.
As a AAA, we look forward to celebrating in October, 40 years of service to the southeastern region of MN. SEMAAA's fall newsletter will look back at some of the great memories and a snapshot of the future!
As for me, personally, I was so happy to celebrate my Mom's 88th birthday with her. Pictured – Joanne with a special guest, "Frank the Bear," that rascal has popped up at several Zoom meetings and celebrations!
Finding Ways to Engage at Every Age,
Laurie
Executive Director