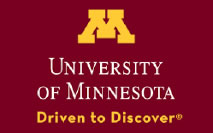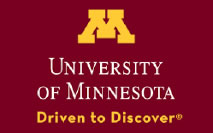 The University of MN is looking for families and individuals dealing with memory loss to take part in a new study. This program is aimed at providing support to families and their loved ones to help them navigate the transition to driving retirement. Dr. Joe Gaughler and a research team have a goal of working with 20 families to start this pilot and refine it. Eventually they hope to open it up to more families across the state.
Driving Retirement and Memory Loss Program
What: We are evaluating "CarFreeMe," an 8 session educational program that takes place on a weekly basis. CarFreeMe has been developed to assist individuals with memory loss and their families consider driving retirement. This program includes web video conferencing and/or phone based conversations with a trained facilitator. Sessions include you and your family member and each session lasts about an hour.
For Whom: Individuals with memory concerns, who are considering retiring from driving or have retired from driving, and a supportive family care member.
When: There will be a series of weekly sessions with a trained study facilitator. There are a total of 8 sessions. The study lasts 3 months total.
What: We will ask participants to complete baseline, 1-month, and 3-month surveys. We will also ask participants to conduct a brief interview after 3 months to determine how useful the CarFreeMe program was to them.
Where: This is a phone or web-based video conferencing based program.
Why: Individuals with memory concerns, who would like to learn more about adjusting to driving retirement, and their supportive family members likely would benefit from education on dementia, local transportation resources, and strategies for transitioning to driving retirement.
Incentives: Each participant will be paid $25 after completion of each survey and postintervention interview for a total of $100.
INTERESTED OR HAVE QUESTIONS? TAKE A LOOK AT OUR WEBSITE:
www.sph.umn.edu/research/projects/carfreeme or contact 612-626-9515 or via email at AT CARFREEME@UMN.EDU!