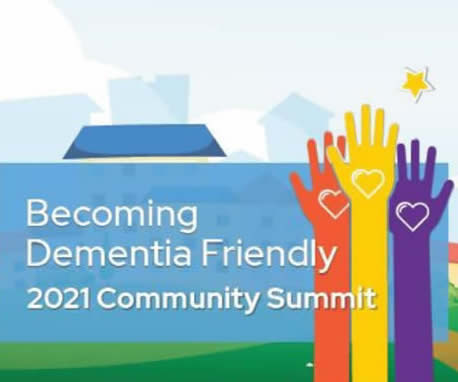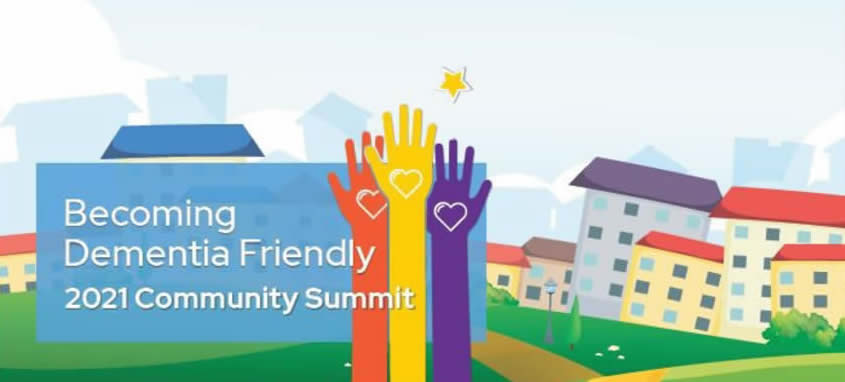 Come together in this virtual summit to share experiences, learnings and best practices.
Don't miss the opportunity to:
Hear from communities who are doing great work and learn from their successes and challenges.
Discover about new initiatives that promise to help us take the next leap forward.
Join water-cooler conversations to engage in conversation on topics of your choosing.
Experience the latest theatrical video from The Remember Project and connect with others on themes raised in the play.
Join a community of learning to engage year-round.
People leading dementia-friendly community efforts, Dementia Friends and Champions, healthcare providers, civic leaders, senior center staff, volunteers, people with dementia-related illnesses, caregivers… anyone interested in making their communities more dementia friendly. This is for you!
Thursday, October 7 – 9:00 a.m. to 1:00 p.m.
Interactive with small and large group discussions and optional selections with ample time for breaks and networking activities.
Zoom – Cost: Free
Questions? Contact Jen Rooney at jrooney@trellisconnects.org.