COVID-19 Vaccine Connector
The Minnesota COVID-19 Vaccine Connector is a tool that helps Minnesotans find out when, where, and how to get a COVID-19 vaccine. After you fill out a simple form, the Vaccine Connector will: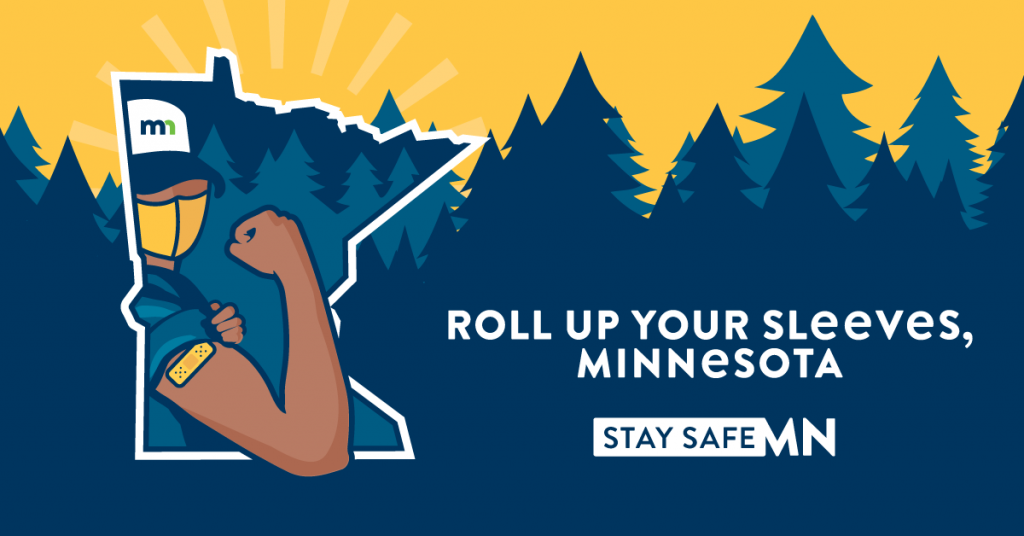 If you have questions about the Vaccine Connector or need assistance filling it out,
please call the Minnesota COVID-19 Vaccine Connector Hotline at 833-431-2053.
Contact helpolderadultsMN for additional services for Older Adults during COVID-19.

Minnesota Council on Foundations
SEMAAA was fortunate to receive $100,000 grant from the Minnesota Council of Foundations MN Disaster Recovery Fund in association with the St. Paul & MN Foundation.
Grant funds were used to support community nonprofits serving older adults and individuals with disabilities.
SEMAAA awarded funds to sixteen organizations in our region.
Agencies Receiving Funding
Apple Tree Dental – Tele-dentistry and mobile dental procedures
ARC Minnesota – Micro-grant stipend program for technology
Pine Haven Foundation – Cambro food-warming unit
Catholic Charities of Southern MN – Active Aging/Independent for Life classes
Winona Friendship Center – Technology access program
Family Service Rochester – Fresh food delivery and technology support
Mower County Seniors – Food delivery to seniors in rural areas
Home and Community Options – Winona Co.- IPADS for individuals with disabilities
Faith in Action of Dodge County – Paid housekeeping and volunteer support
Fifty North – Technology access program
Van Horn Public Library – Exterior book return for older adults
ExercisAbilities – Evidence based program for Fall Prevention Clinic
WellConnect – Technology access program
The Landing, Inc. – Mobile outreach for homeless individuals
Three Rivers Community Action – Rural transportation program
Heritage Court (Houston MN) – Technology support services to help combat social isolation.